Summer location
Caribbean Virgin Islands (US/BVI), Caribbean Virgin Islands (US), Caribbean Virgin Islands (BVI)
Winter location
Caribbean Virgin Islands (US/BVI), Caribbean Virgin Islands (US), Caribbean Virgin Islands (BVI)
Bluewinds (ex-Playtime) is the perfect platform for experiencing the majesty of the Caribbean! An ongoing 2022/23 refit brings all new interior and exterior decor, new generators, water maker, tender and a "boat load" of new gear, making Bluewinds will be the premiere Lagoon 560 chartering the British Virgin Islands and Greater Caribbean region. Her crew, Josh and Bean, are industry professionals that will not only take care of guest needs, but lead experiences and create an active, albeit luxurious charter experience for groups of friends and families alike.

No expense was spared in outfitting this gorgeous luxury sailing yacht which offers four guest cabins (for 8 guests), each with their own private bathroom, a salon with 360 degree windows, 2 dining areas and a foredeck sitting area. Amenities and toys include TVs in each cabin, 2 trampolines, a 15-foot tender for wakeboarding, tubing or zipping to gorgeous beaches, 2 standup paddleboards, 1 double kayak, a hydraulic swim step for easy water access, and snorkeling and diving gear. Bluewind's elegant yet minimalist design provides the handling of a performance sailing catamaran while offering the ambience and amenities of a world class resort on the water. Spacious design of the cockpit and flybridge areas offer guests panoramic vistas, al fresco dining and ample space for lounging, whether in sun or shade.

If you are looking for world class dining, sailing, diving and adventure, look no further than BLUEWINDS!
BlueWinds features 4 guest suites, 3 with queen berths, 1 with twin bunks, all with full A/C and ensuite toilet and shower. Twin cabin has a wet head.



Crew will take port aft queen cabin



The crew will move to the bunk cabin for an additional $2,000 non-commissionable fee
Price Details
BlueWinds is BVI compliant*

<b><font size="4"color="#3498DB">For charters confirmed as of March1st 2022, BVI Customs fees and cruising permits are included in the rate.

For Charters with BVI Cruising Grounds, confirmed prior to March 1st 2022 an additional $250pp will be paid by the charterer for BVI Customs and Cruising Permits to Charter Caribe prior to the charter.</b></font size="4"color="#3498DB">

<b>*6 Night Minimum*</b>
<b>Boat Requires 48hr Turns</b>

HOLIDAYS:

2023
Christmas Flat Rate $38,000 St Thomas pick up and drop off. 7 night minimum.
New Years Flat Rate $38,000 St Thomas pick up. 7 night minimum.


HALF-BOARD RATES: Discount Applied First
(7/4/3 BREAKFAST/LUNCH/DINNER): $150 off / person

***3 lunches and 4 dinners ashore at client expense***




LESS THAN 6 NIGHT CHARTERS DIVIDE BY 6 RULE:
(Rate / 6 X #Nights)

***(Rate divided by 6N X number of nights*** For 6 nights divide rate by 7 X 6N.



SLEEP ABOARD:
$2,500 Sleep aboard the night before the charter departs
Guests arrive to the yacht at 5pm. Snacks and welcome drink served, this is not an open bar. Dinner is ashore on clients expense. Continental breakfast provided next morning. Vessel departs at noon.

CHILD DISCOUNTS: Discount Applied First
Children 15 and under $500 discount
***must be 15 or under at the time of charter***

The crew will move to the bunk cabin for an additional $2,000 non-commissionable fee
Inclusive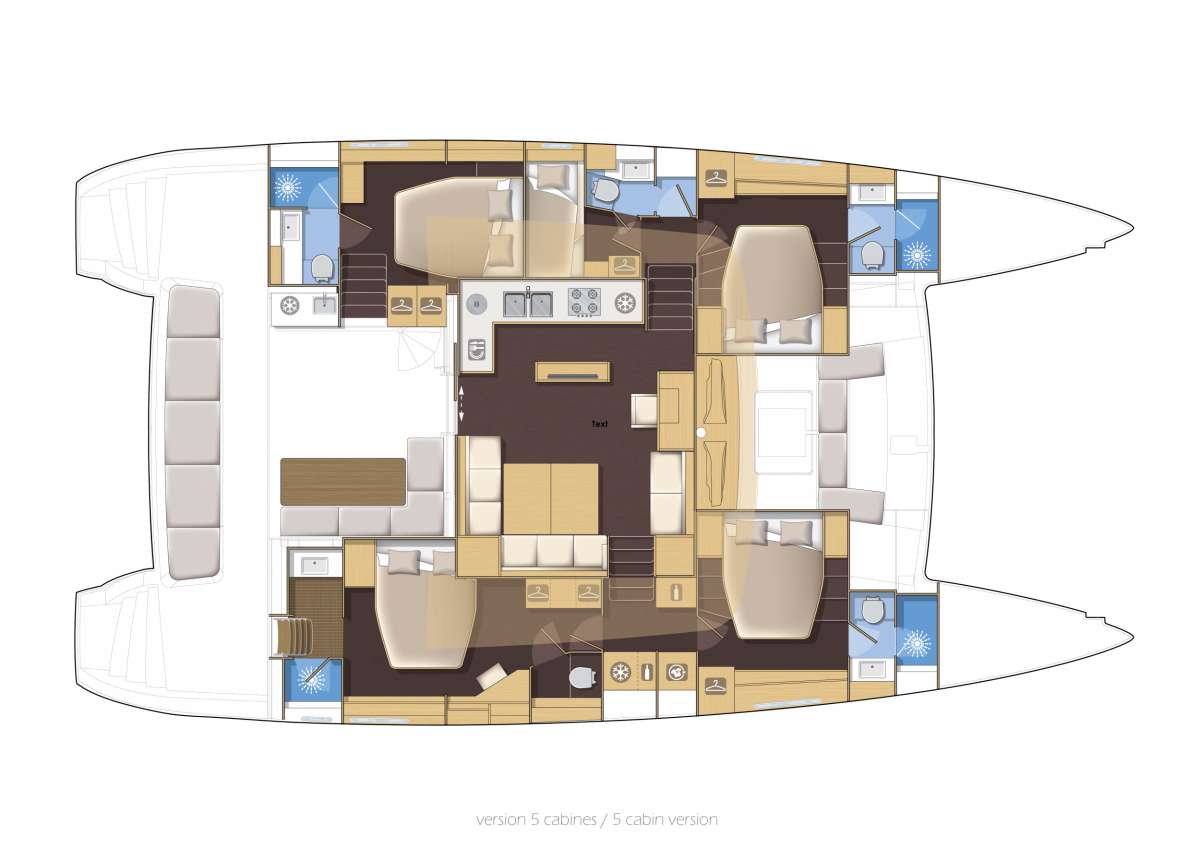 Toys:
2 Stand-Up Paddle boards
Complementary USVI and BVI map to track your charter
Entertainment:
Stream2Sea Products Including-
Shampoo
Body Wash
Leave-In Conditioner
Body Lotion
Reef Safe 30SPF Sunscreen
Communication:
Wifi is available in USVI waters and International waters. Download speeds in foreign countries are not equal to the speeds in the USA.
Captain Josh De La Rey

Qualifications:
-RYA Yacht Master Ocean
-ENG 1
-STCW
-SAS Yacht Master Offshore
-RYA Powerboat Level 2
-PADI Dive Master


Chef Megan Beangstrom

Qualifications:
-National Small Vessel Certificate of Competence
-STCW
-Food Safety Level 2

Josh and Bean are an experienced crew with a passion for the industry and the ocean. As a couple they have charted for 3 seasons in Florida, The Bahamas and The British Virgin Isles where they thrived diving with sharks, scouting out pink iguanas and finding the best spots on the islands. Josh has been sailing the seas for 7 years and is an experienced dive master. He has chartered in the Med, the Seychelles and the Caribbean. He has also worked as a dive master in Malaysia where he gained experience in effortlessly leading large dive groups and found joy in showing people what the deep ocean has to offer. He has a passion for the sea, the creatures living there and the adventures we can have in it. He has a love for surfing and wishes to become a kite boarding instructor in the future. Bean has always found great joy in working with people and providing experiences that will last a life time. She worked as a qualified teacher for 5 years before finding her passion for the culinary arts. She is a creative soul who has a keen eye for beautiful foods and luxury interior up-keeping. She has a ready smile and a warm heart and loves connecting with people from all walks of life. Together, Josh and Bean strive to provide the best sailing experience for each individual group who joins their vessel as they adapt and create a holiday perfectly suited to the unique desires of each person.
Start date: May 28, 2023, End date: Jun 03, 2023 - Booked: Red Hook to Red Hook
Start date: Jun 05, 2023, End date: Jun 11, 2023 - Booked: Red Hook to Red Hook
Start date: Jul 10, 2023, End date: Jul 16, 2023 - Booked: Red Hook to Red Hook
Start date: Jul 24, 2023, End date: Jul 31, 2023 - Booked: Owner Use to Owner Use
Start date: Aug 02, 2023, End date: Oct 31, 2023 - Unavailable: unavailable to unavailable
Start date: Nov 10, 2023, End date: Nov 13, 2023 - Boat Show: Yacht Haven Grand to Yacht Haven Grand
Start date: Nov 14, 2023, End date: Nov 18, 2023 - Booked: Owner Use to Owner Use
Start date: Dec 20, 2023, End date: Dec 27, 2023 - Booked: Tortola, West End, BVI to Tortola, West End, BVI
Start date: Dec 28, 2023, End date: Jan 04, 2024 - Booked: Tortola, West End, BVI to Tortola, West End, BVI
Start date: Jan 18, 2024, End date: Jan 24, 2024 - Booked: Tortola - Nanny Cay to Tortola - Nanny Cay
Start date: Feb 04, 2024, End date: Feb 10, 2024 - Booked: Tortola, West End, BVI to Tortola, West End, BVI
Start date: Mar 11, 2024, End date: Mar 16, 2024 - Booked: Owner Use to Owner Use
Start date: Apr 04, 2024, End date: Apr 11, 2024 - Booked: Tortola, West End, BVI to Tortola, West End, BVI
Start date: May 22, 2024, End date: May 28, 2024 - Booked: Red Hook to Red Hook
Start date: Jul 21, 2024, End date: Jul 31, 2024 - Booked: Owner Use to Owner Use