Summer location
Croatia
Winter location

Luxury motor yacht Sunseeker Manhattan 84 "Skywater" is located in Marina Kastela, Croatia. Built in year 2000, it provides accommodation for 8 + 3 people in 4 + 2 cabins, with 4 + 1 toilets and shower(s).
Plus Expenses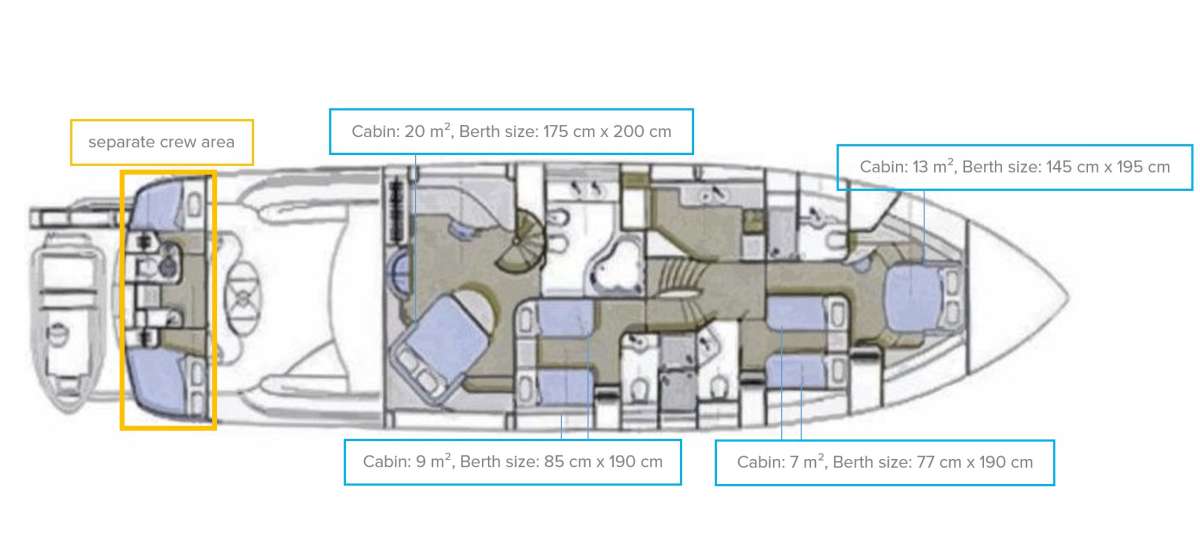 Captain TONI

After finishing his studies , Toni had to choose between being a civil engineer or life at sea . Going for second option was one of the best decisions in my life '' he says . Toni enjoys spending time at sea, sailing and meeting new people. His goal is to fulfil your holiday with good memories and experiences while taking a care of the safety of the boat and crew on board.

Yacht Stewardess /Cook MATEJA

Mateja graduated from the Faculty of Economics and Business in Zagreb, 2012. She is from Zagreb and currently living in Split. From early age, Mateja seeks for an adventure , finding interest in any activity connected with the sea, sun and winds . That is what has brought her to Split. From an early age
she has been sailing, first as hobby and passion , later on as a job she loves . Mateja is a fast learner and a natural multi tasker who has been working in the busy yacht industry for the last 4 years . Her discipline and high standards in customer service have always been one of her greatest assets . While she likes to work in a team , Mateja is also very efficient when working on her own.