Summer location
Croatia
Winter location

ISOTTA, a fantastic Ferretti 960 built in 2019. Part of the multi-award-winning Ferretti 960 series, this Italian-built M/Y ISOTTA is the perfect yacht for your family-friendly charter. Modern living spaces with a 4-stateroom layout, impressive outdoor areas and a large swim platform.
Captain Filip and his crew look forward to welcoming guests onboard ISOTTA and spoil them with their outstanding service.


Plus Expenses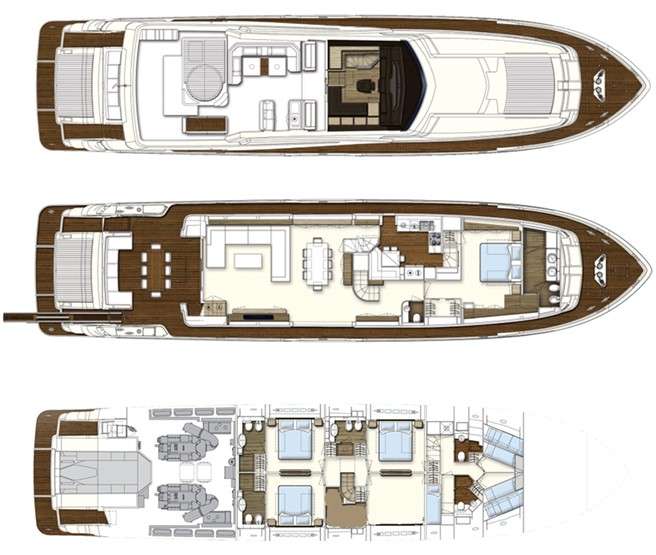 FILIP BOHINEC
Filip, 30, was born on the Slovenian coast and has a passion for the sea since early age. After finishing the Nautical Academy in Portoroz, Slovenia he joined the yachting industry in 2010 and established his own charter company, which still runs well nowadays. Looking for new challenges he joined his first crewed yacht in 2012 as first mate, worked hard and finally his efforts led him to become captain. He sailed the whole Mediterranean sea, knows well hidden bays that offer total privacy for the guests onboard. His enthusiasm blends well with the positive attitude of the entire crew. Filip likes to work closely with his guests to ensure that all their needs and desires are met. He was closely involved in the take over of M/Y ISOTTA where he paid attention to all the details in order to have the yacht delivered at highest standards. In his free time, he enjoys diving, playing tennis, skiing and working around his motorbike.

RENE RISTOVSKI
Rene was born in Izola, a small city on the Slovenian coastline. He started his nautical career at young age, after finishing high School for computer science. Initially, he was working in a water sports center and later in a boat renting company where he was skippering small bowriders. After getting the right experience he started working as Captain on yachts up to 24 meters. He became more frequently involved with bigger yachts, so he board on his first Super Yacht experience as deckhand on a 107-meter M/Y LANA. In 2022he joined M/Y ISOTTA, where he is more than happy to offer his services to all the guests.
Rene is passionate about exotic cars, luxury watches and he really loves traveling.

JAKA MANKOČ
Jaka started his career in the culinary profession at the early age of 16. First as a bartender, then as dishwasher, kitchen aid, Junior Sous chef and finally as Head Chef in different restaurants.
He can pride himself with the title of MasterChef Slovenia 2018. After winning the competition, the door of gastronomy opened up for him and he used the opportunity to gain more even experience. He was cooking for celebrities in the London restaurant Sous chef The Ivy, leading his own restaurant and worked as Head Pastry Chef in a one Michelin star restaurant Atelje in Ljubljana, Slovenia.
Jaka is a passionate and dedicated chef, driven by his desire to show his hard work, knowledge, and experience to the whole world. When he is not in the kitchen, he likes to wind surf, go to gym, and mushroom hunting.
As most recent crew member of ISOTTA he is looking forward to delighting the guests with his fine dining cuisine and Mediterranean specialties.

OLENA PANKRATOVA
Olena, was born and raised in Ukraine, after finishing the National Economic University, she worked 4 years in finances. Seeking new challenges, she decided to try herself in the nautical industry. She worked on cruise ships from 2013 till 2017 which gave her the opportunity to travel around the world. From 2018 she is working on yachts, together with Captain Filip. Olena is enthusiastic about being onboard and works hard to ensure that everything runs smoothly, whilst also helping to provide a fun and worm environment for the guests.
She is friendly, optimistic, honest and confident. When not onboard, she likes to spend time with family and friends, to travel and meet new people.

NEJC MLINŠEK
Nejc is very passionate, reliable, innovative, and results-driven professional with extensive experience in ultra-luxury private resorts, watersports, diving centers and fleet management. He has over 13 years of experience in the nautical tourism and hospitality industry with strong background in all aspects of operations.
He possesses a work ethic focused on continuous improvement with a keen eye for details. He joins M/Y ISOTTA in 2022 and is keen to further develop his career in the industry. He is an energetic, enthusiastic member of the crew and prides himself in the level of care he puts into his work. He is a very active person and likes all kind of sports. He spends his free time diving, wakeboarding, snowboarding, skiing, kiteboarding, windsurfing, motocross, downhill and other adrenaline sports.