Summer location
Greece, Croatia
Winter location
Greece, Croatia

**** CROATIAN LUXURY YACHT BUILDING AT ITS FINEST ****
- - - - - - - - - - - - - - - - - - - - - - - - - - - - - - - - - - - - - - - - - - - - - - -

We present the sublime 'LIFE IS GOOD,' a stunning addition to Croatia's commercial charter fleet. Built brand new in 2022, she features 7 luxury cabins and a full-length top sundeck with jacuzzi. Her rave reviews from her sell-out first charter season speak for themselves, and this year spaces are booking fast..

Contact us for a full brochure.



Plus Expenses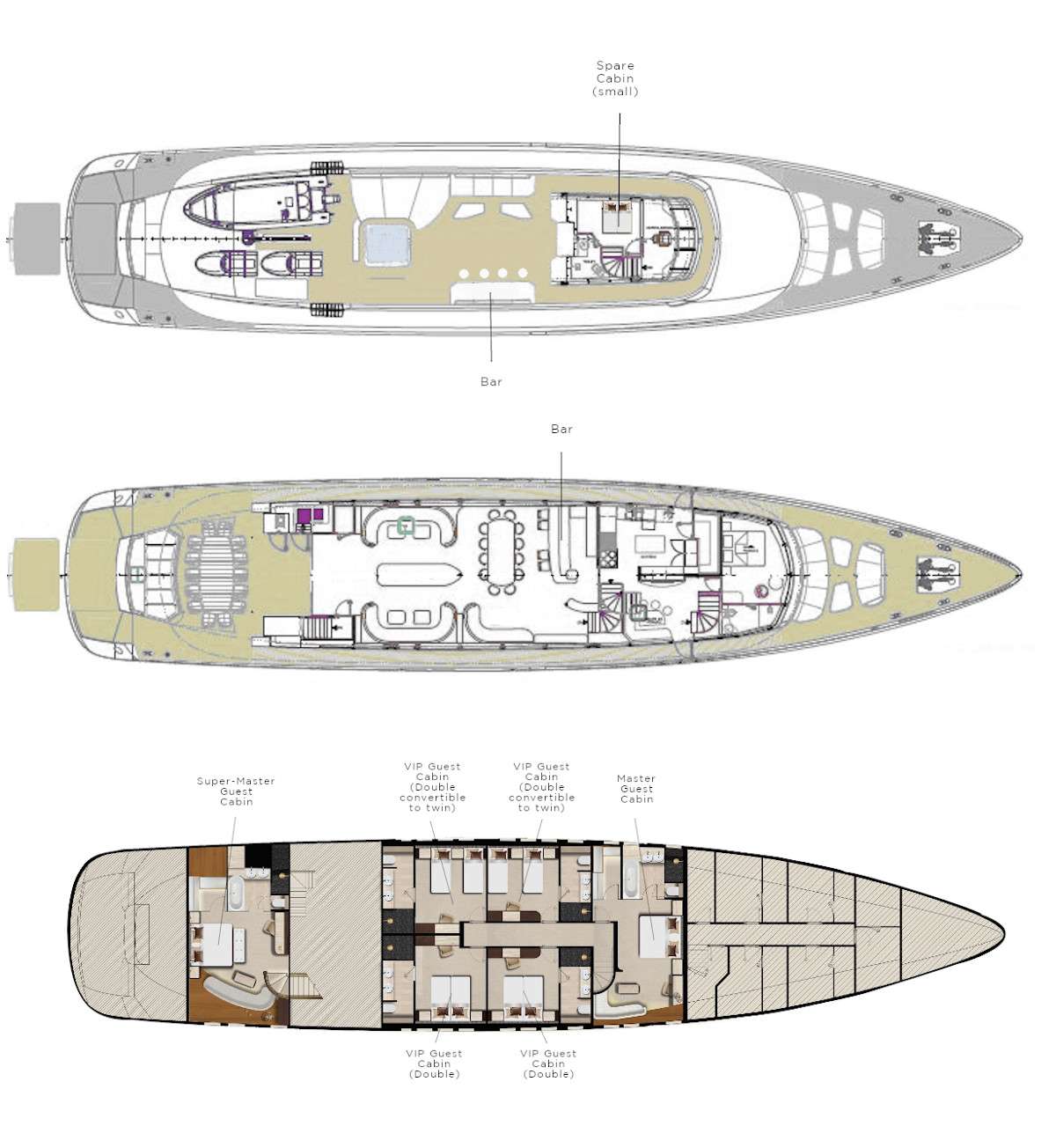 FILIP BREKALO - CAPTAIN
Captain Filip was born in 1985 in Split, Croatia. At a young age, he started working on fishing and excursion ships, so he has had at least 20 years of nautical experience. He finished his education at the University of Split as the officer of navigational watch on a ship of 500 GT or more and additionally attained the master of a ship up to 500 GT on near costal voyages and the yacht master certificate. Over the years, he has undergone continuous training and attained many professional certificates.

His first employment was aboard of a container vessel sailing around world. Since 2013, he has been working as a captain on various small cruise ships sailing along the entire Adriatic coast. In 2019, he and his crew (m/s Pacific) received an award for the best crew of mini cruise ships in Croatia. He also has experience in yacht transfers.
His hobbies are skiing and rafting. In addition to being a captain, Filip is a ski instructor, football referee, and rafting instructor. He was the Croatian national representative in rafting and a silver medallist at the European championship. He is married with 1 child. Filip speaks Croatian and English

NEMANJA SAVIC - CHEF
A graduate of the Hotel Management School Serbia, Nemanja's chef career started in the hotel Avala in Budva in 2007. From there he has worked for the most prestigious hotel brands in Serbia including a position of a head chef at the United States Embassy in Belgrade. He is a very versatile chef who does not dare to push the boundaries. He loves exploring the local markets in search for his ideas, he is very keen on promoting organic productions and encourages working with the local producers.
His specialty is 'Beef Wellington' and any of fish dishes done using freshly caught fish in the Adriatic. In his spare time, Nemanja likes travelling and exploring the world's cuisines.


MARINA MUSULIN - CHIEF STEWARDESS
Marina joined Life is Good last summer. Marina's background is actually in acting and he has a bit of 'celebrity' status locally. She has a MA degree in Tourism Management as well. She is a very creative person, and understands the importance of small details. On a recent charter, she surprised one of the guests with a handwritten local dish served on board recipe (that the guests loved so much) sealed with a locally grown Orchid, Marina would not just give them a recipe on a piece of paper! She loves surprising the guests with small details all the time. She speaks English and Spanish.


MARIN JELIC - BARMAN
Marin was born in Germany but his parents took him as a child back to Croatia to a small town of Stobrec where he spent his childhood. A very communicative person and a passion for travel led him to study Travel and Hospitality. After graduating, he started working for some of the top bars and cafes on the Adriatic where he acquired excellent hospitality skills. He loves sport and is an avid football player. Marin speaks English, Croatian and a bit of German.

Start date: Jul 06, 2024, End date: Jul 12, 2024 - Booked: Split / TBC to Split / TBC