Summer location
W. Med -Naples/Sicily, W. Med -Riviera/Cors/Sard.
Winter location

A80 Mindfulness provides large interior volumes. A full beam cabin aft with en-suite bathroom features a central king-sized bed and two side sofas beds.

Two twin en suite guest cabins are midships.
Plus Expenses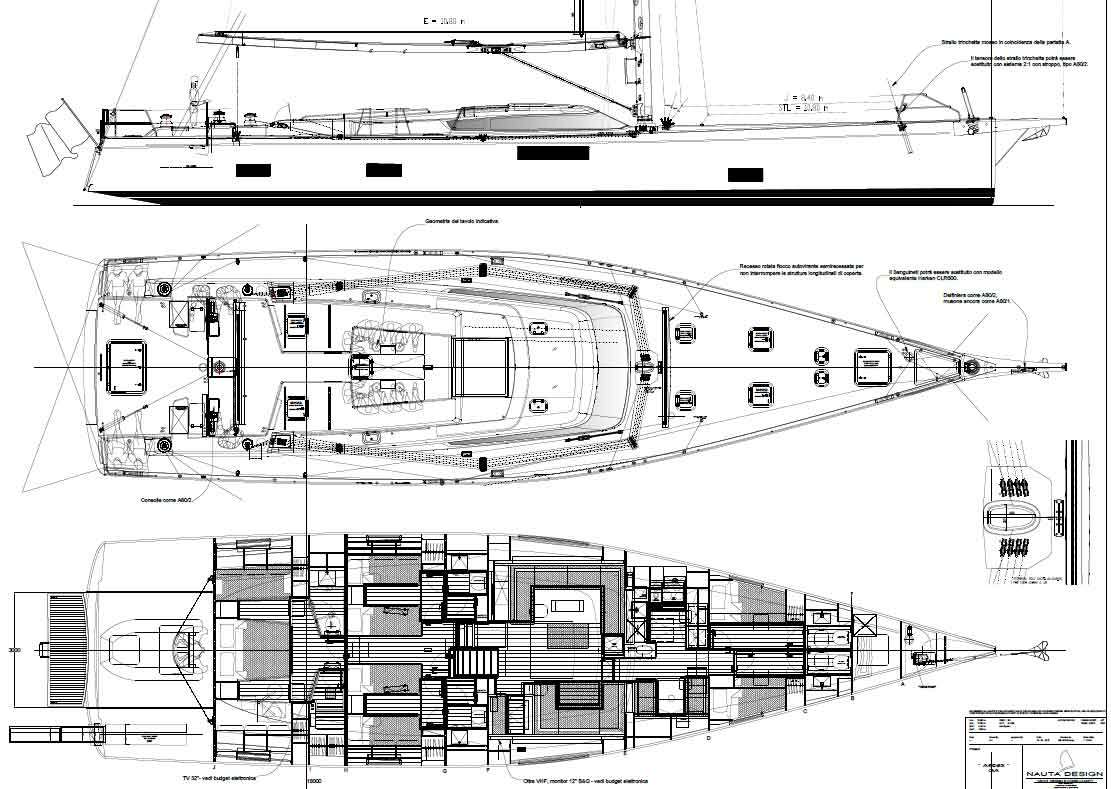 Entertainment:
Hi-fi fusion interate with TV
V Sat KVH, 2 VHF V100 B&G, 2 VHF andless V100 Ocean signal, 2 VHF andless ICOM, AIS 3100 B&G, Radar Halo 24 B&G, WI FI
Captain Fabio Becattini, 58 years old, spent almost half his life sailing around the world. A genuine vocation for the sea lasting for over 30 years. During his long career as captain, Fabio has worked on sailing, cruising, racing and charter yachts collecting more than 280.000 NM on the sea worldwide. He won 3 Maxi Yacht Rolex Cup with the Roma 85', 2 Arc transatlantic and various international regattas. He came 2nd in the Phuket King Cup and has sailed on charter yachts in the Caribbean, Indian Ocean, Burma, Malaysia, Indonesia and the Philippines.
Passionate and hardworking, Captain Fabio perfectly knows how to run and manage a yacht with professionalism and efficiency.
Perfect knowledge of English.

First Mate on board of Mindfulness, Cristian Marani, 48 years old, has 25' years experience on board of sailing yachts all around the world, from Mediterranean to Caribbean till the Indian Ocean and Philippines. Determined, hard-working and professional, Cristian's tasks range from technical and mechanical matters to the general yacht management providing assistance to the Captain.

Antonella Demuru gained a huge experience as chef and stewardess sailing through the Mediterranean Sea, North/South Atlantic Sea, Caribbean Sea on board of private and charters sailing yachts for the last 15 years.
She is specialized in the Mediterranean Cuisine but she can also bring a contemporary and international culinary experience to the A80 Mindfulness.