Summer location
Greece, Turkey
Winter location
Greece, Turkey
A Nautor's Swan 80, by German Frers
6 guests in 3 cabins.
Price Details
July/August : 22000 EUR per week
June/September: 18850 EUR per week
Low Season: 17850 EUR per week
Plus : VAT 12% and expenses
VAT rate is determined by applicable tax legislation and may be subject to change without prior notice or responsibility on the Broker, the Stakeholder or the Owner. Should any changes in applicable tax legislation take place after the issuance of a charter agreement resulting in changes in total amount(s) due then the difference will be credited or debited accordingly to the Charterer

Charters for less than a week are only available upon request and the weekly rate is divided by 6.

Plus Expenses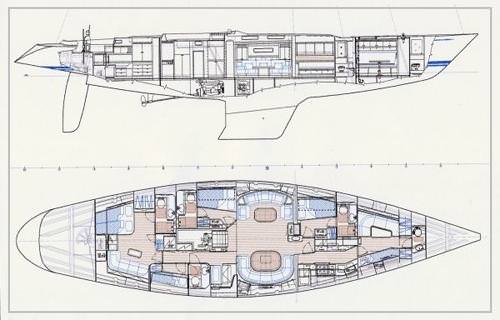 Mike Gouveris, Captain
Captain Mike Gouveris was born in Athens on June 12, 1987. For the past 10 years he has worked as a skipper in various monohull and catamaran sailing yachts and he has also spent 10 months as an Apprentice Officer in a 180000 DTW Bulk carrier, cape size ship in south, north Atlantic and north Pacific oceans during 2010. Moreover, he has been enthusiastically involved in yacht deliveries from France to Greece.Mike is a graduate of computer and network engineer College (2008) and an alumnus of the Captains Merchant Marine Academy of Greece. He is a graduate of OTE P.S.C offshore sailing school, as well as a graduate of Marine National School of life saving and firefighting procedure and equipment. He also holds diving diploma. Although sailing is his great passion, Mike also enjoys photography, video and directing. His impressive sailing experience around the bays and the small islands of the Greek Archipelago, his fine manners and his sense of humor are just a few of his charismas.

Yiannis Diakoumopoulos (b.1996, Athens)
He is a graduate of Le Monde Culinary Institute and lives in Athens. He has already worked for a number of well known restaurants in Athens in a large variety of culinary disciplines. He is very passionate about his job and loves to make his guests feel comfortable.
His passion for cooking together with his love of the sea steered him to work in the yachting industry. in his spare time he enjoys reading and travelling.

Stewardess Kostadina Samara
(b. 1968, Athens)
She is single and speaks fluent English.
She has served on board S/Y Mediterranean Sea and Dimitra K as Chef's Assistant.
She has been working onboard Callisto since 1995.
In her free time she enjoys reading and seeing as much of the world as possible.


Nikos Arvanitopoulos, Sailor.
(b.1995 Athens)
Nikos was born in 1995 and has been involved in the yachting industry since 2017 when he started looking after the maintenance of a private yacht in the shipyard. The next season, he started working as a deckhand on a commercial yacht and have sailed both in the Aegean and the Ionian Sea. Holding an Open seas and speedboat's license along with his degree as PLS Engineer makes him an asset for Callisto's already exceptional crew. Nikos speaks English and Greek.

Active bookings
Start date: Sep 15, 2019, End date: Sep 29, 2019 - Booked: Athens to Athens
Start date: Jun 09, 2020, End date: Jun 21, 2020 - Hold: Athens, Greece to Athens, Greece