Summer location
Greece
Winter location
Greece
4 Queen bed cabins plus two semi double cabins for one adult or two children and four bathrooms
Price Details
2020 Rates
Period A (July-August) EURO 15800/week
Period B (June - Sept) EURO 14500/week
Period C (October - May) EURO 11900/week

+ VAT 12% + APA 20%

Charters for less than a week are only available upon request and the weekly rate is divided by 6

Plus Expenses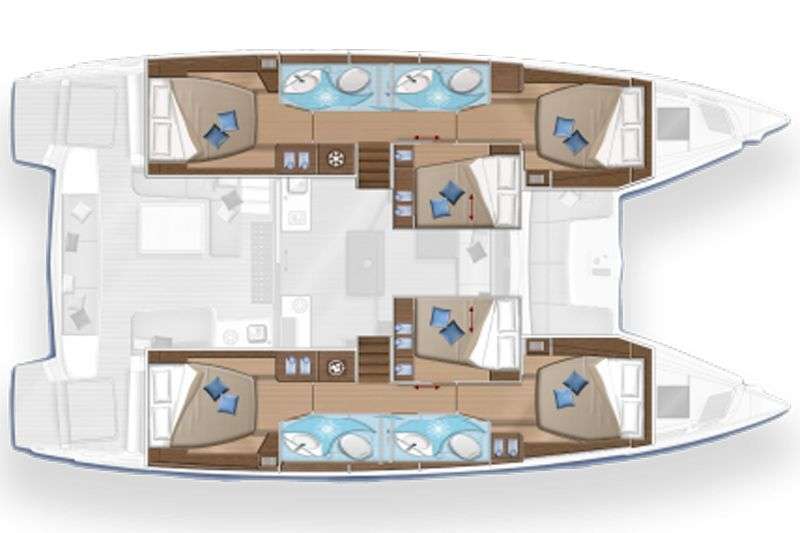 Toys
Hydraulic platform
Communication
Laptop
Printer
Wi-fi
Captain: Toby Covill
Toby has been sailing since he was a child, having grown up in a small harbour town in South West England. Having carried this passion into a career, he has worked for the last 8 years as a professional skipper all through the Mediterranean, Caribbean, south east Asia and even a season as a zodiac driver in Antarctica. He has an RYA yacht master offshore certificate aswell as being an advanced Padi scuba diver with around 100 dives. Toby enjoys creating a safe, comfortable and relaxed onboard environment and his love for sailing is infectious. Aswell as his passion for exploring the coast lines of Greece, in his spare time he is a keen surfer and has travelled to many places in the world with his surfboard when not sailing.
Languages – English mother tongue


Cook/Steward: Giorgos Georgakopoulos
Giorgos was born in 1995 in Piraeus. He joined the culinary school in 2014. After his graduation, he has worked as chef and sous-chef in different hotels, being responsible for preparing all day menus as well as for the provision and supply management. One summer he has worked on the island of Antiparos where he got the idea of trying his luck in the yachting industry. He is young and excited to be part of a unique experience as a chef/steward on board of Nomad II. He is reliable, creative, adaptable and hard-working in his job and speaks Greek and English.

Active bookings
Start date: Aug 20, 2020, End date: Aug 25, 2020 - Booked: Lavrion to Lavrion
Start date: Aug 27, 2020, End date: Sep 03, 2020 - Booked: Lavrion to Lavrion
Start date: May 30, 2021, End date: Jun 05, 2021 - Booked: Lavrion to Mykonos, Greece
Start date: Jun 06, 2021, End date: Jun 13, 2021 - Booked: Mykonos, Greece to Athens
Start date: Jun 14, 2021, End date: Jun 21, 2021 - Booked: Athens to Santorini, Greece
Start date: Jun 23, 2021, End date: Jun 30, 2021 - Booked: Mykonos, Greece to Lavrion
Start date: Jul 09, 2021, End date: Jul 16, 2021 - Booked: Paros, Greece to Paros, Greece
Start date: Jul 17, 2021, End date: Jul 24, 2021 - Booked: Mykonos, Greece to Mykonos, Greece
Start date: Sep 11, 2021, End date: Sep 18, 2021 - Booked: Lavrion to Lavrion